How to help?
We are ready for our help because this project is all about educations of children in disadvantaged environments.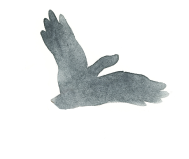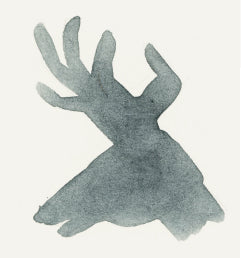 Projects we have made together
Better together.
Dem's characters cheer up, today, the children from the Pediatrics Department of the Pucioasa City Hospital.
Heidelberg Cement Romania, (the company that also supports our project, "Journey in the world of Dem"), has invested in the renovation of this wing of the hospital so that over 6,000 children from Pucioasa, Fieni and the surrounding communes have medical services close to home . The DEM Creativ team is delighted with this extraordinary initiative and sends its characters to be with the little patients and their parents.
How do you like it?
Would you like to see them in other spaces dedicated to children? We wish you good health and a colorful childhood!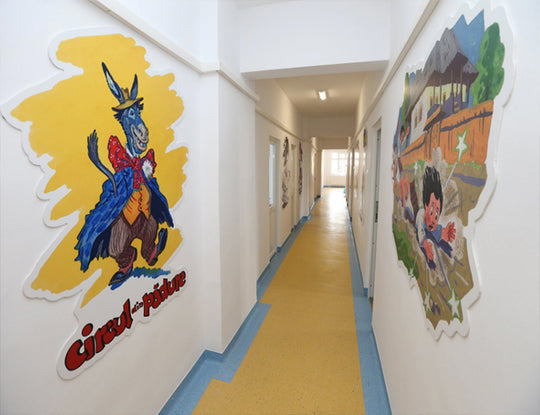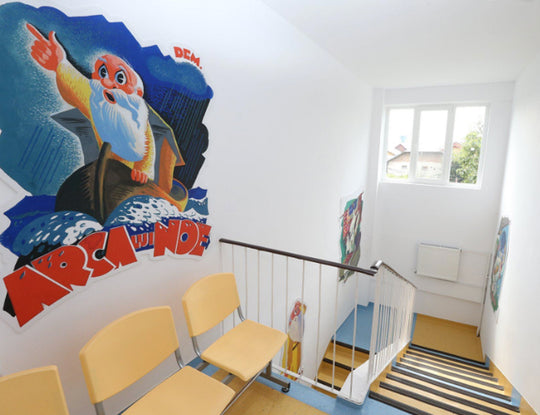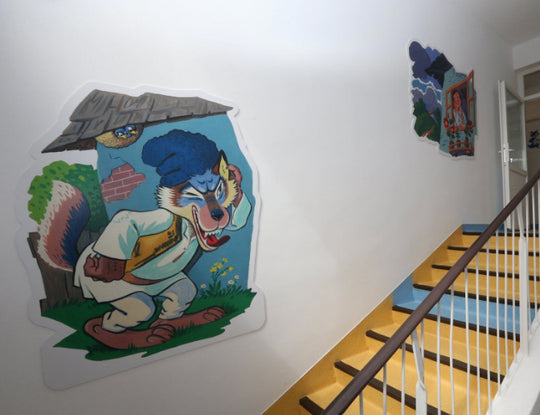 "Generation Center" and DEM Creativ have brought together children of all ages. In Dem's World and at the "Generations Center", discoveries through play, fun learning, intergenerational experiences have become for one day something normal.
Today, with Adrian Buga, the younger beneficiaries of the Center saw, for the first time, a diafilm, and the seniors remembered the stories of their childhood, with the joy of being able to share them.
We will be back soon !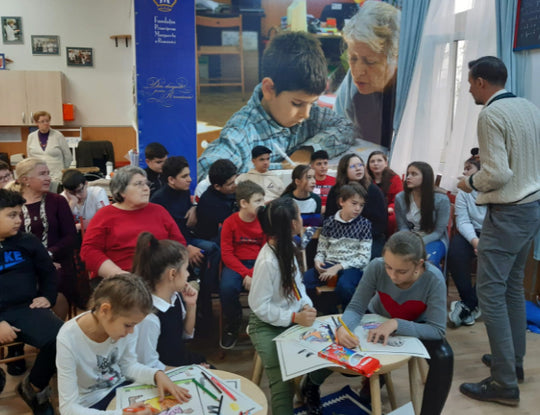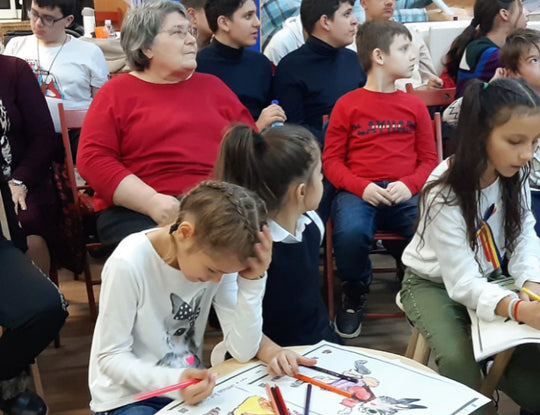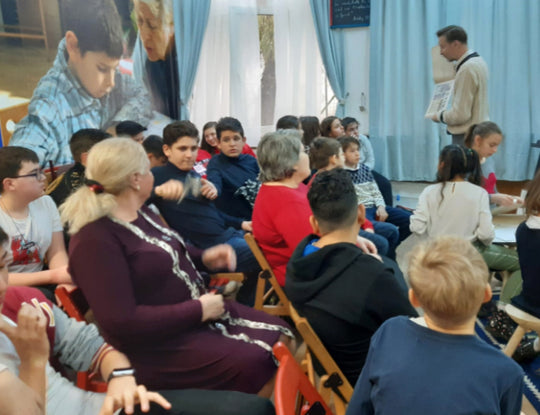 Through a partnership with the Hercules Association, Dem's characters also reached the Bufkids Center.
Following the successful model of the Costești Center, the Hercules Association also created a center for the Buftea community, and Dem Creativ donated books, coloring pages and panels with images from A.B.C. in faces and words.
The decorative panels from the DEM Creativ collection can transform any space dedicated to children into a special world.
We can't wait to present the next surprises to the little ones and the big ones!