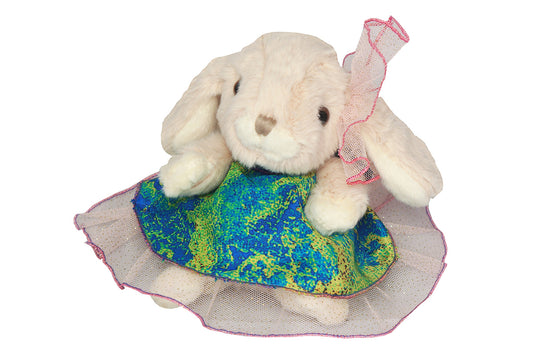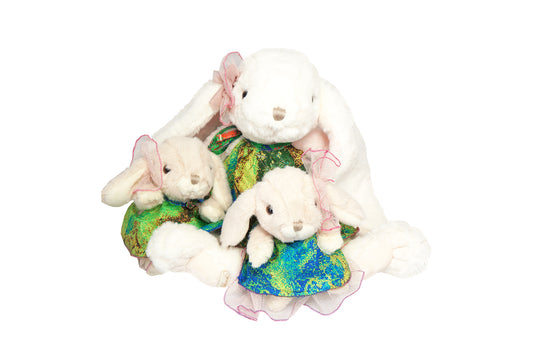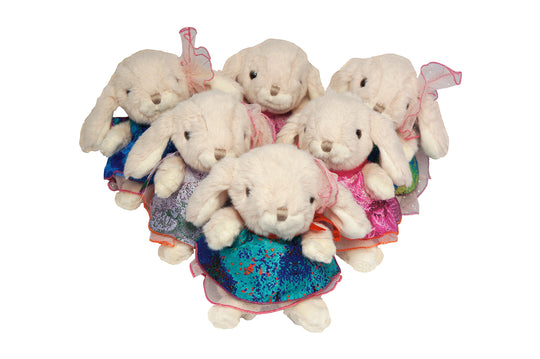 Description
This is a precious bunny ! Make it your best friend !
Choose it after the unique 100% silk dress, printed with Dem Demetrescu's watercolor, Prince Charming, totally custom made and one of a kind ! 
A 15cm rabbit in refreshing pale pink color.
Please remove all tags and packaging before giving to a child.
This product complies with European standard safety standards EN71 - 1,2 and 3 certified for all ages.
Age recommendation: 6 m+
Hand wash at 30°C
New bunny made of new soft material.
Each dress is unique and there will be print variations for each order.
The dress is made of 100% printed silk and it is recommended to be removed for very young children.